FC Goa is an Indian professional football franchise based in Goa that competes in the Indian Super League. The most consistently successful side in the ISL, FC Goa is the only team to reach five playoffs, record 50 wins and score more than 200 goals during this short span of time.

The team embodies the spirit of Joga Bonito, playing the beautiful game the way it should be played – with pace, power and passion.

Holders of the ISL League Winners' Shield and the Super Cup, FC Goa also became the first Indian team to secure a place in the AFC Champions League last season.
RB Leipzig were founded on 19th May 2009 and, after four promotions in seven years, have been in the Bundesliga since 2016.

Die Roten Bullen have qualified for the UEFA Champions League three times in four top-flight campaigns. RBL reached the semi finals of the Champions League for the first time last season. Even though they could not finish their Missão Final it has been a big achievement for the club.

RB Leipzig stands for attractive and dynamic football with hungry, young players and a clear philosophy embodied through all 16 youth sides.
RB Leipzig stands for friendly and vibrant festivals of football for the whole family and looks to break new ground with the whole region.

RB Leipzig is young, dynamic, feisty, open and wants to inspire people in Leipzig, in Germany, and throughout the whole world. The Red Bulls Leipzig want to write history and the successful story of the club has only just begun.
More on FC Goa's
partnership with
RB Leipzig
The collaboration between FC Goa and RB Leipzig is the coming together of two of the biggest names in Indian and German football in what promises to be a partnership that augers a shift in the footballing landscape in both the countries.
This partnership will see both clubs launch a nationwide Soccer Camp programme. The FC Goa National Soccer Camps, both online and offline, supported by RB Leipzig will make superior footballing skills & knowledge accessible to all football enthusiasts across India.
Coach Derrick's Vision
"At FC Goa, we are focussed on reviving Indian football and returning it to the glory days. And, who better than RB Leipzig to help us with this vision. We have developed a clear philosophy on how we believe the game should be played, with a focus on technical ability, ball mastery and intelligent movement. We have integrated this philosophy into every aspect of our football pyramid, from the grassroots to the professional level. FC Goa Soccer Camps will empower kids to learn all the fundamental skills necessary to progress through the youth system and represent both our senior team and the Indian National Team in the future. Join us as we aim to revolutionise Indian football!"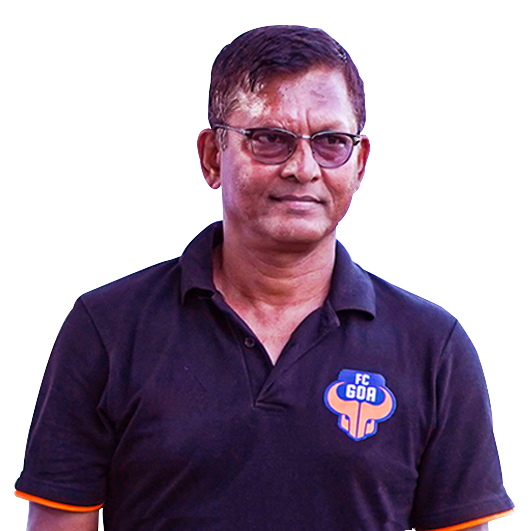 Player Development Pathway
At FC Goa, we have a clear idea on how the game should be played - with an emphasis on technical ability, ball mastery and constant movement. This core game model is a part of everything we do, from the professional level, through our youth academy and into the grassroots.
Amongst ISL teams, our squad has the highest percentage of local players and one of the lowest average ages, which is an indication of our commitment to developing and promoting homegrown talent.
The Soccer Camps will also follow these principles and will attempt to develop intelligent and technical football players that can seamlessly integrate into our playing style.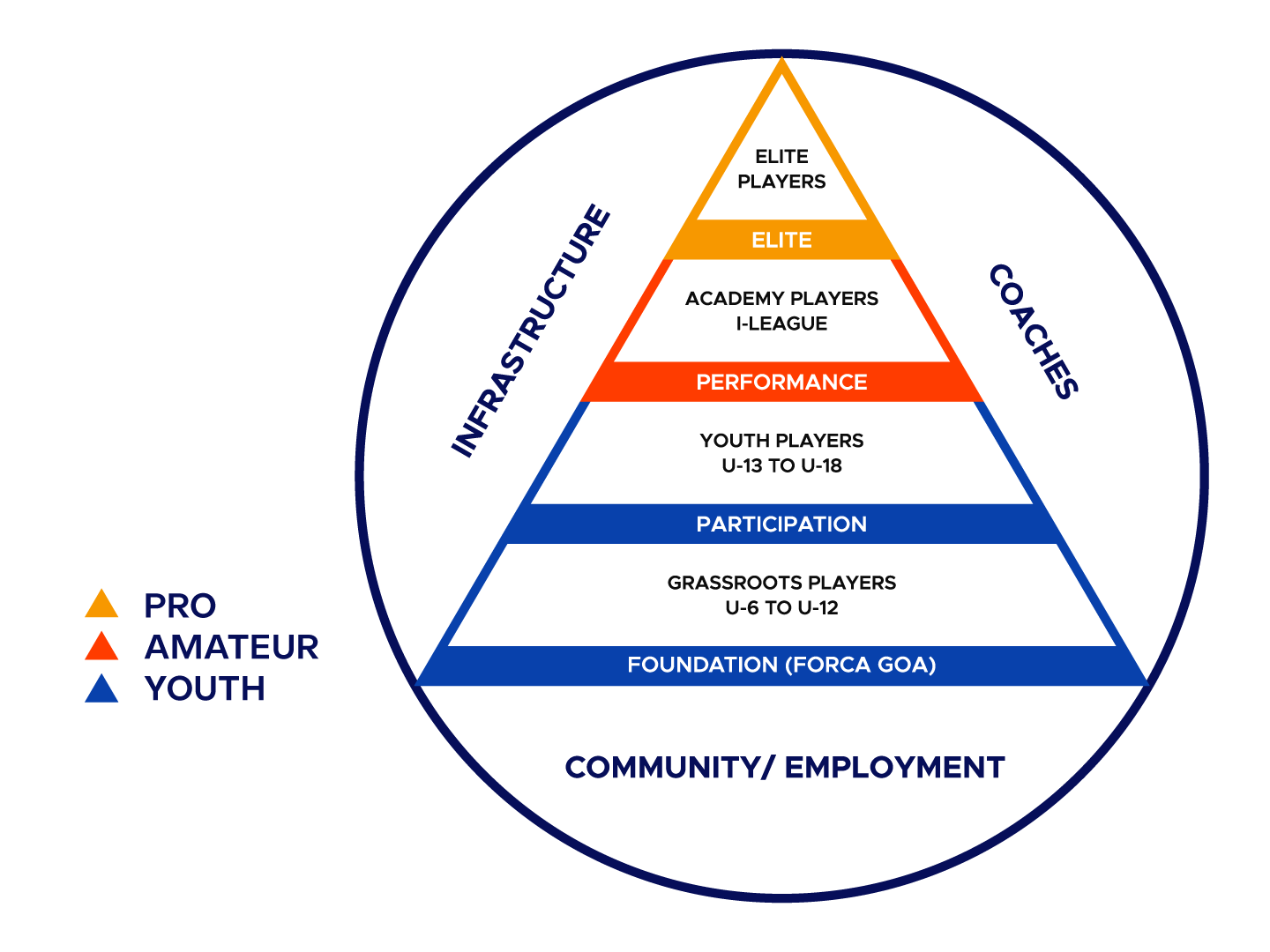 ARE YOU READY TO BE A PART OF THE FC GOA FAMILY?
Explore our courses packages and begin
your journey now!